Pace Property Inspections, LLC offers professional property inspection services to Southwest Colorado and Northwest New Mexico. We follow InterNACHI's rigorous Standards of Practice to provide quality services that you can depend on to help you overcome the obstacles that often complicate the property purchasing and selling processes.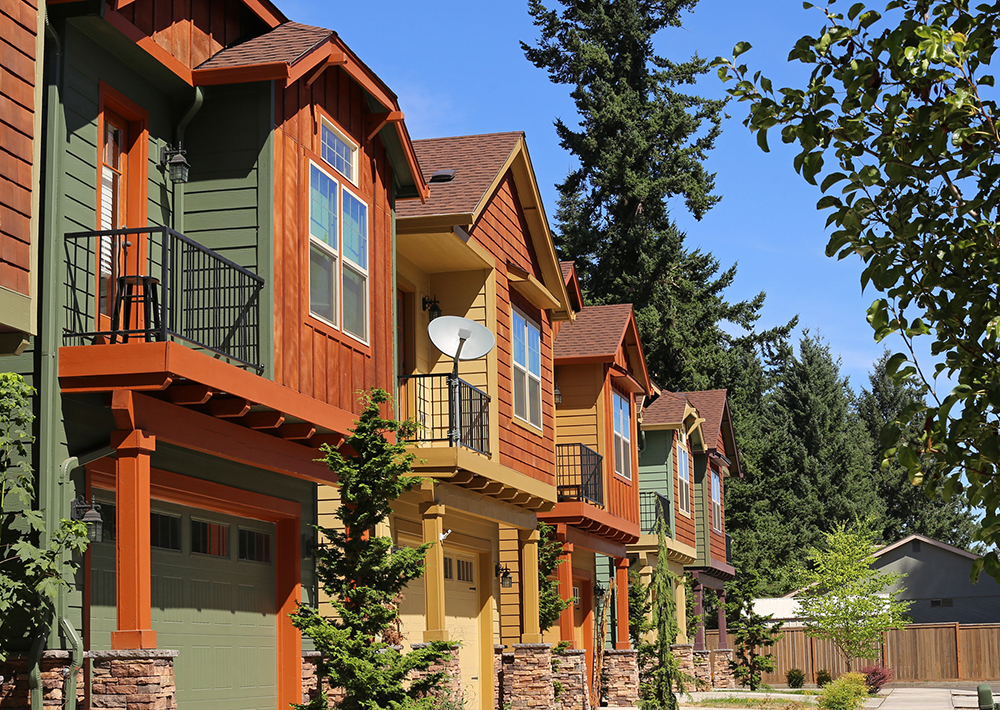 Buyer's Inspection
This inspection service is a detailed assessment of a home's visible and readily accessible features. In a predetermined and timely manner, we'll send you a complete inspection report that will highlight deficient areas of the home while also making sure that you're aware of the home's many strengths.
We inspect the following components:
Roofing System (including gutters & downspouts)
Structural Components
Basement
Foundation & Crawl Spaces
Exterior (doors, windows, siding)
Interior (doors, windows, floors, walls, ceilings, stairs)
Fireplace & Chimney
Attic, Insulation, & Ventilation
Heating & Cooling Systems
Plumbing System
Electrical System
At no extra cost to you, we perform a thermal imaging scan to check for areas suffering from moisture intrusion, electrical safety issues, and inefficient insulating material. When necessary, we'll also utilize a moisture meter, carbon monoxide detector, and gas leak detector—also at no extra cost.
Additional Inspection Services

Pre-Listing Inspection
A professional inspection of a home can benefit both sides of a prospective real estate transaction. For this inspection service, we focus on helping out the seller of the home by comprehensively evaluating the property before a listing is made. This gives the seller knowledge of what improvements need to be considered, facilitating a smoother transaction by making all of the pertinent information about the home's condition available before a buyer schedules his or her own inspection.

Onsite Wastewater Treatment System Inspection
Whether it's a large-scale wastewater treatment system or a home's private septic system, we're highly qualified to perform a comprehensive inspection. We'll analyze each readily accessible component of the system in question, ensuring that it's functioning as intended, checking for damage or failing components, and informing the client of any relevant maintenance recommendations.

New Construction Inspection
At the end of construction on your new home, the builder will plan to conduct a final walkthrough of the property. Before that occurs, you should bring in a third-party inspector to double-check the quality of the build. We'll assess most visible areas of the property, informing you of any deficiencies so that you can have them corrected before closing on the home for good

Re-Inspections
When your original home inspection with our company took place, did we happen to inform you of any problem areas in the home's construction? If so, we can return to the property to assess any completed repair work that the seller of the home has notified you about. This makes it easier to have confidence in the quality of an investment before agreeing to final terms on a purchase of the property.
11th Month Warranty Inspection
This inspection service should be scheduled within the first year of owning a new home. Usually, the home will still be under warranty during that time—and if there are any problems that could be costly to correct, you want to discover them before the warranty has expired. This way, you may receive assistance with the cost of repairs depending on what your particular warranty covers.

New Construction Phase Inspections
From the onset of construction on a new home, you want to do everything you can to make sure the process goes as smoothly as possible. This inspection service can be scheduled at several different phases of construction, including pre-concrete pour, pre-drywall, and pre-final walkthrough. By catching potential issues at the time in which they first occur, you'll be able to avoid significant delays in the construction timeline.

Radon Testing
Radon is discovered in homes more often than most people expect—and this is a very real cause for concern. Although radon forms underground naturally, the gas has confirmed cancer-causing properties when people are exposed to levels exceeding a safe threshold. We recommend that all prospective homebuyers schedule this inspection service.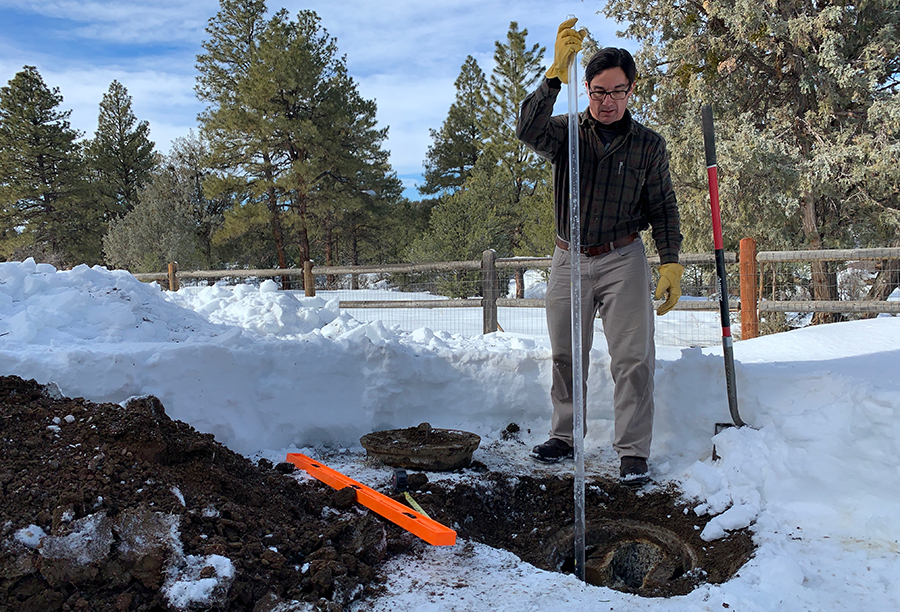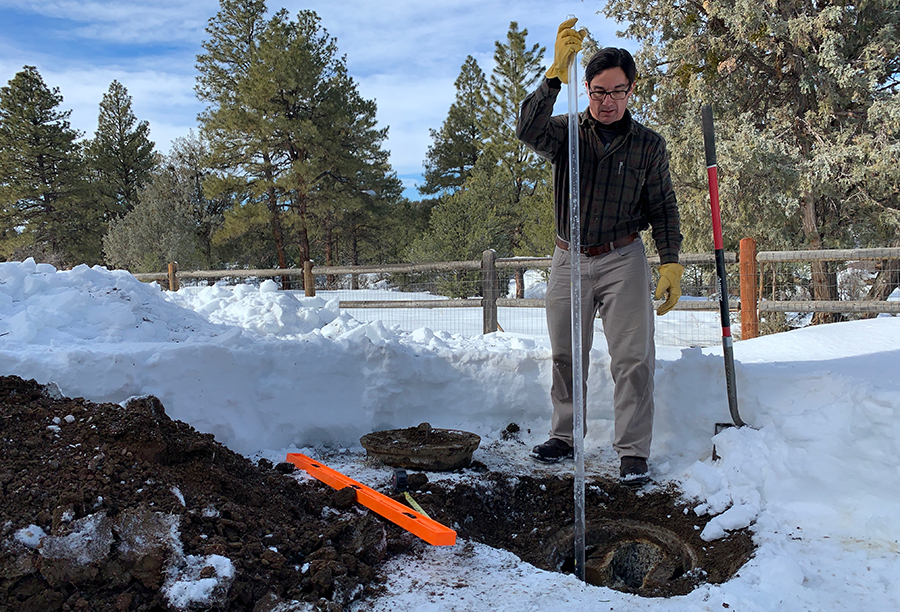 Commercial Property Inspection
If you need a commercial property inspected, we can get it done for you. We'll thoroughly evaluate the condition of light commercial properties such as strip malls, storefronts, and office spaces—as well as heavier commercial properties such as warehouses and industrial facilities. By obtaining an itemized record of a property's strengths and weaknesses, you'll be able to invest securely and responsibly.

Pool & Spa Inspection
If a property you're planning to invest in comes with a pool or spa, you'll want to schedule this inspection to evaluate the safety and condition of the feature. We'll take a careful look at the pool structure, the various mechanical components, and accessories such as diving boards, steps, and ladders.

4 Point Inspection
This inspection service is designed to evaluate certain areas of a home so that you can determine whether or not it will qualify for a policy under most major insurers. Agencies that offer homeowners insurance typically expect proof that four primary areas of the home are in good condition, and this inspection covers each of them: the roofing system, plumbing system, electrical system, and HVAC system.

Loan Draw Inspections
For this inspection service, we'll visit a construction site several times throughout a build to ensure that the project remains compliant with the terms agreed upon with the financer. We'll review the original budgetary plan accepted by the bank, take stock of materials stored on site, and observe the progress of construction each time we arrive to the property. This will help avoid delays and possible litigation, saving everyone involved a major headache.
Serving Southwest Colorado & Northwest New Mexico
Our investigative home inspections can be scheduled throughout Southwest Colorado and Northwest New Mexico. This includes La Plata, Montezuma, Archuleta, San Juan, Dolores, Ouray, and San Miguel counties in Colorado—as well as San Juan and Rio Arriba counties in New Mexico.
At Pace Property Inspections, LLC, we believe in professional flexibility, doing what it takes to maintain our comittment to assure our clients remain our number one priority, in an effort to be as helpful as possible. We strive to maintain strong communication throughout the inspection process and we use the best tools available to ensure that every job is done right. Contact us today to request an inspection.
Appointments are available 7 days a week, including evenings and some holidays. Online payments are accepted.